Work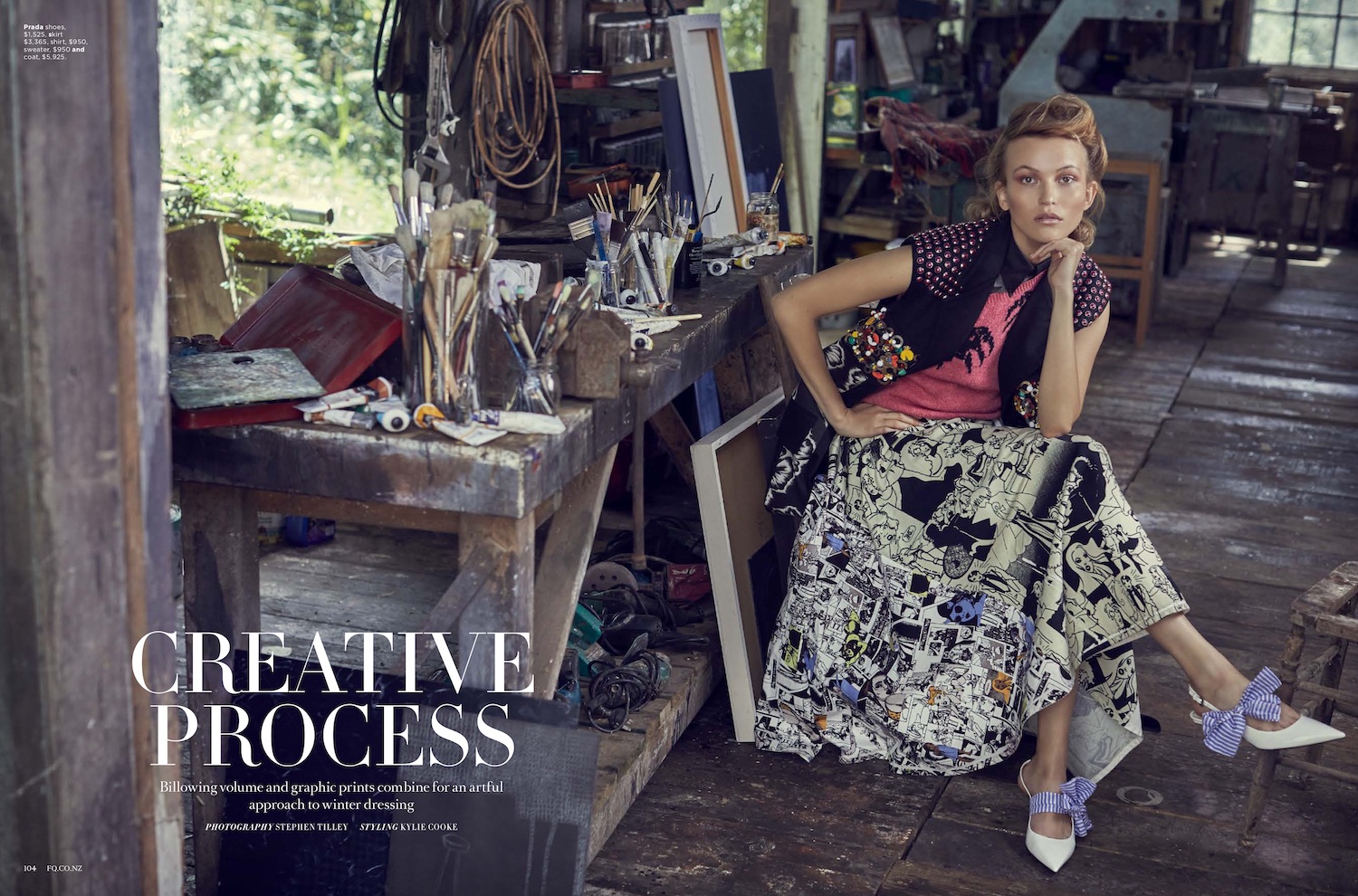 Bio
Kylie Cooke's vibrant, visionary concept driven direction to fashion styling has graced the pages of NZ's finest fashion magazines.
With over 15 years experience in the fashion, film, and TV industries, Kylie holds ground as one of NZ's top stylists. Collaborating with a wide spectrum of Fashion Photographers including Tony Drayton, StevenTilly, Mara Sommer & Charles Howells.
Styling global TV series New Zealand's Next Top Model and X-Factor NZ, and feature films Born to Dance, Fantail and The Last Saint, and numerous TV Commercials Kylie's extensive experience combined with her refreshing and skilled eye for style continues to break ground in new work.
Past Clients
Aaradhna, Auckland Theatre Company, Briarwood, Curious, Delegat's, Eight, Fashion Quarterly, Finch, Flying Fish, Heart of the City, Huffer, Kathryn Wilson, Les Mills, Levis, Mi Piaci, Moontide, New Zealand Fashion Week, Ogilvy NZ, Overland, Pulp Magazine, Remix, Servilles, SONY Music, TopShop, Westfield.